Although Las Vegas is the Entertainment Capital of the World, the city faces many security issues, including a high number of burglaries, vandalism, and invasions. Home alarm systems in Las Vegas can assist homeowners with the feeling of safety and protection. Let's find the value of installing a home alarm system in Las Vegas.
Stay Connected to Your Home 24/7
Whether you are at home or away to go to work or school, a home alarm system will monitor your home 24/7. How so? You'll have the ability to use a smartphone, tablet, or PC to keep an eye out on the goings-on at your home. Plus, if the security system detects anything suspicious at your home, you will be immediately notified through instant notifications and alerts.
Pets and Children At Home
Any furry friends living at home? Use the streaming video from your cameras to check-in and ensure their comfort and safety. Wondering if your children arrived home safe and sound from school? Get access through a smartphone, tablet, or PC to see what your children are doing at home—hopefully, homework.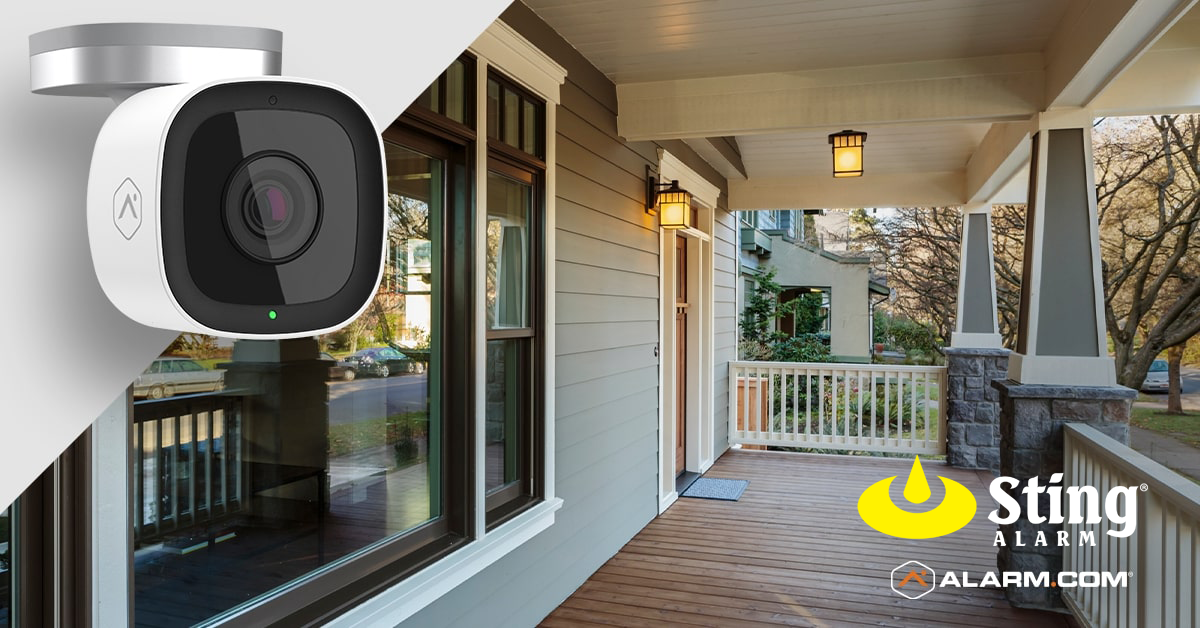 Deter Porch Pirates
Expecting a package at your home? With a home alarm and monitoring system, you can receive an alert when the mailman arrives at your porch to drop a box off. If you have a smart doorbell installed, you can instruct the courier to place your package in a secure and hidden place. In addition, a visible security camera installed outside your home can serve as a deterrent for unscrupulous people who have their eye on stealing packages. 
Prevent Disasters
Many home safety threats come from inside, which is why it is an excellent idea to install environmental sensors in your home. Home alarm systems in Las Vegas include emergency detection devices like fire sensors, carbon monoxide sensors, and water leak detectors. These alarm systems will blare an alarm when they detect an environmental threat in your home and send a message to you and the security company. This notification can minimize the risk of dangerous conditions escalating and creating significant damage to your home.
Grant Access
How often do you forget to lock the garage door behind you or fail to take the keys to the house with you? If the number of times this has happened to you is high, it may be time to look into a smart lock system. These security systems eliminate the need for you to remember to take your home keys with you. Smart locks allow homeowners to arm and disarm door locks with just a push of a button. Smart locks also allow your family and trusted workers to gain access to your home. So, if you are forgetful about locking your front door or garage door behind you, a smart lock system has you covered.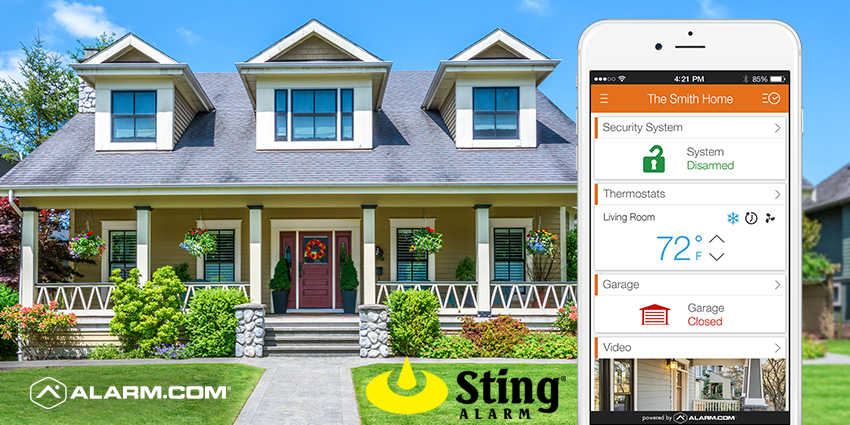 Backup Plan
No need to worry if your home experiences a power outage. Modern security systems come with backup batteries and can detect a burglar from entering your home. Even if an intruder does gain access to your home, the backup system will sound the alarms and notify you or the security company immediately.
Save Money
Did you know you can safe money when purchasing a home alarm system in Las Vegas? Let's explain. Homeowner's insurance policies consider whether an alarm system adequately protects your home to determine a premium for you. So, if you have a modern home alarm system that has you covered for all possible threats, you can save as much as 20% on your homeowner's insurance policy since the premium is calculated based on risk assessment.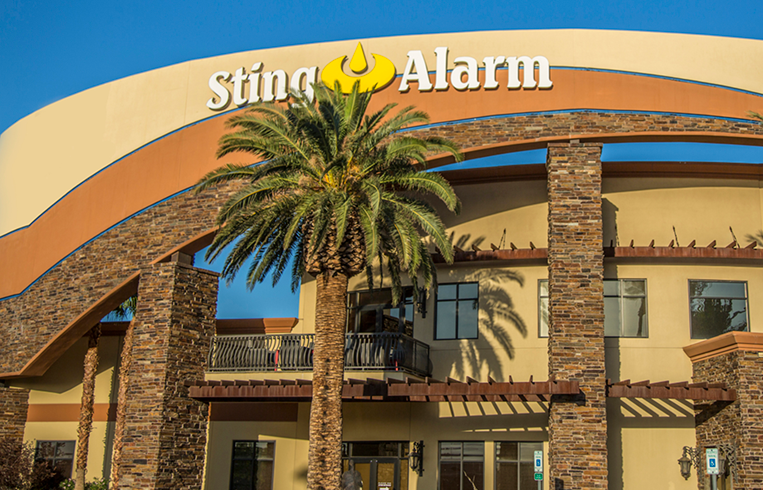 Learn More About Sting Alarm
Las Vegas is a unique city with its unique sets of threats and risks. Sting Alarm has been in the business of providing home alarm systems and security equipment to Las Vegas for 20 years.  We offer you state-of-the-art home alarm systems from some of the top security equipment manufacturers in the industry, including Alarm.com, Qolsys, and Resideo. If you have more questions about purchasing a home alarm system in Las Vegas, reach out to receive your free consultation by calling 702-737-8464.