Fire Inspections & Maintenance
Prevent Problems Before they Happen
Fires always pose a potential danger to businesses.  A fire alarm system is needed to protect the structure, interior items, and people. They are a necessary part of any commercial building and must meet code regulations.
What is Commercial Fire Inspections and Maintenance?
Fire inspections and maintenance refer to the regular inspection and upkeep of fire protection systems and equipment in commercial buildings. These systems include fire alarms, sprinkler systems, fire extinguishers, emergency lighting, and more. Fire inspections and maintenance are critical to ensure the safety of the occupants of a building and to comply with state and local regulations.
During a fire inspection, a trained professional examines all aspects of a building's fire protection systems to ensure they are functioning correctly and meet safety codes. Any necessary repairs or replacements are identified and addressed promptly to maintain compliance and safety. Regular maintenance is also essential to prevent system failures and ensure that equipment is in good working order.
By conducting regular fire inspections and maintenance, building owners and operators can ensure the safety of their occupants and protect their property from potential damage caused by fires. Proper maintenance and inspection also ensure that the systems are functioning correctly and meet state and local codes.
Our Fire Safety & Security Services
Preventative Maintenance Agreements (PMA)
Annual and monthly inspections
Site (central) monitoring
Site verification
Site commissioning
Apartment intercom
We provide 24/7 system service for:
Fire alarm

Suppression
Kitchen hoods
TX3 Voice Entry
Access control/security
Apartment intercom
We are committed to providing our clients with the highest level of service for all their fire safety and security needs. Our experienced technicians are available 24/7 to ensure that your systems are functioning correctly and meet all safety codes and standards. Contact us today to learn more about how we can help keep your building and occupants safe and secure.
Sting Alarm Saves the Day
Sting Alarm is a leading provider of commercial fire alarm services in the Las Vegas area. Our focus is on delivering high-quality products and services that are designed to protect and save lives. In partnership with Mircom, we offer a range of technologically advanced devices that work together seamlessly to notify, integrate, document, test, and report. With this cutting-edge technology, businesses can ensure that all systems are functioning correctly and meet state and local codes.
In the City of Las Vegas and the state of Nevada, there are specific regulations governing life safety and control systems in commercial buildings. At Sting Alarm, we understand the importance of compliance and the impact it has on the safety of building occupants. As part of our service offering, we provide thorough inspection processes to certify all fire protection equipment according to NFPA, AHJ, and State of Nevada Fire Marshal requirements. Our trained staff ensures that your systems are fully operational and compliant, giving you peace of mind that your property and occupants are safe and protected. Trust Sting Alarm for all your commercial fire alarm needs.
State of Nevada Fire Marshal requirements.
Fire Alarm Systems
We custom design and install fire alarms and fire extinguishing systems for commercial buildings. We can update your old systems to make sure they offer the fire safety you need.
Fire Monitoring
We offer continuous remote monitoring using the latest technology. This ensures the fastest possible response time in the event of a fire emergency.
Fire Inspections
When you hire us, you can rest assured that every aspect of upgrading, designing, and installing your fire alarm, detection, and prevention systems will be taken care of and meet or exceed all Las Vegas fire code requirements.
Get Started Today!
As a leader in commercial security solutions in Las Vegas, Sting Alarm is trusted by businesses from casinos to large corporate campuses. We make the process simple and easy: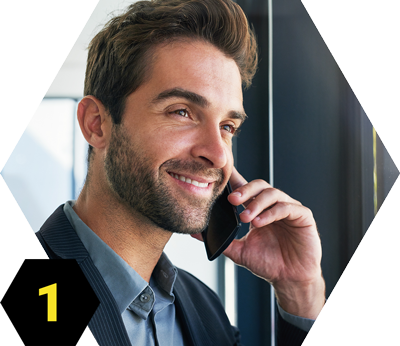 Give Us A Buzz
Fill out our short online form, or call us at (702) 737-8464 to talk with a security expert about your situation.
Get A Plan
We'll visit you at your business, make recommendations, provide a quote, and schedule installation.
Get Protected
We'll train you to use your new security system, and you'll get 24/7 alarm monitoring & VIP customer support!