24/7 Monitoring
It takes only a few minutes for sparks to turn into raging balls of fire that devour half of the building. To prevent this disaster from affecting your building, install a remote monitoring system that you can manage from any location in the world.
The Widest Fire Alarm Monitoring Net In Las Vegas
We have the largest AES Wireless Radio network in Las Vegas and can ensure that your property is monitored and communicating to our UL listed central station with multiple communication methods.
Sting Alarm utilizes AES-IntelliNet® patented technology: the fastest and most reliable alarm communications available in the alarm and security industry, protecting people and property across greater Las Vegas.
Wireless and digital technology powers today's world – and commercial security systems are no different. When you trust Sting Alarm to provide you with wireless security system monitoring, your business can benefit from around the clock security protection without the need for a landline phone.
Sting Alarm is a premier partner with AES Intellinet Radio – specializing in deployment of military grade mesh radio technology for your business.
Fire Alarm Monitoring Services in Las Vegas
Sting Alarm offers a range of fire safety and security services in addition to the sale of all Mircom equipment. Our team of technicians is certified to provide thorough inspection processes to all fire protection equipment according to NFPA, AHJ, and State of Nevada Fire Marshal requirements.
Our top priority is to ensure that your life safety systems meet all relevant codes and standards, and your equipment is well-maintained. We will work closely with you to provide the highest level of maintenance, inspections, and site monitoring services to ensure that your building and occupants are safe and secure. Trust Sting for all your fire safety and security needs.
Fire Alarm Systems
We custom design and install fire alarms and fire extinguishing systems for commercial buildings. We can update your old systems to make sure they offer the fire safety you need.
Fire Monitoring
We offer continuous remote monitoring using the latest technology. This ensures the fastest possible response time in the event of a fire emergency.
Fire Inspections
When you hire us, you can rest assured that every aspect of upgrading, designing, and installing your fire alarm, detection, and prevention systems will be taken care of and meet or exceed all Las Vegas fire code requirements.
Get Started Today!
As a leader in smart home and business security solutions, we bring the best technology and support together under your roof. We make the process simple and easy: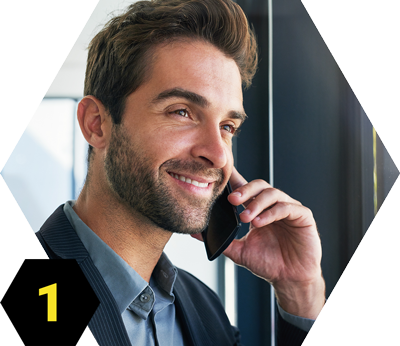 Give Us A Buzz
Fill out our short online form, or call us at (702) 737-8464 to talk with a security expert about your situation.
Get A Plan
We'll visit you at your business, make recommendations, provide a quote, and schedule installation.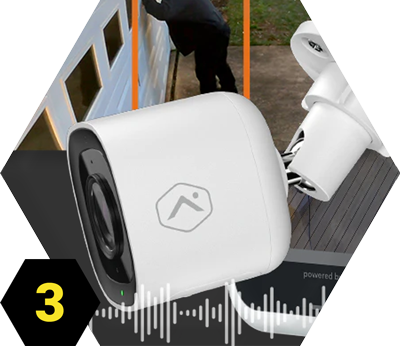 Get Protected
We'll train you to use your new security system, and you'll get 24/7 alarm monitoring & VIP customer support!