Video Surveillance Security Cameras
Trusted Security Solutions for Your Business
Our video surveillance cameras provide powerful and intelligent monitoring solutions to ensure you are never left in the dark. Our commercial-grade equipment is expertly installed and comes with a 100% guarantee. With features such as Full HD resolution, night-vision capabilities, end-to-end encryption, and on-board analytics processing, you can trust that your property is always secure.
Local, 24/7 Monitoring Station | Custom Security Design | Flexible Warranties & Support
100% Full HD, Security Cameras in Las Vegas
Our security cameras are a huge upgrade from traditional CCTV systems, therefore Sting Alarm is a huge upgrade for your business.
Our powerful integrated app platform empowers you to better manage your security and keep an eye on your investment from anywhere, all at your fingertips. You hold the power in the palm of your hand.
Set custom motion detection zones, virtual trip wires and smart notifications for suspicious activity. Our cameras and surveillance systems don't just see what's going on, they tell you with real-time alerts when your business is at risk.
Verify Real Threats
Advanced services like video verification give you even more security. By allowing our monitoring station to take action immediately when they see something, you can relax knowing that a professional team of local agents is watching your back.
Step into the future of business surveillance and security. Request a free quote for upgrading your business security to a smart Sting surveillance system.
Remote Access
Live remote security camera monitoring.

Smart AI
Smart object recognition and video analytics.
Notifications
Smart clips and notifications of suspicious activity.
Verified Alarms
Verified alarm monitoring allows us to dispatch local police, not just a guard.
Cloud Video
Cloud recording preserves evidence and gives you on the go access.
Live Feed
On-panel video feed for easy review and monitoring on-site.
Getting Started Is Easy!
As a leader in smart home and business security solutions, we bring the best technology and support together under your roof. We make the process simple and easy: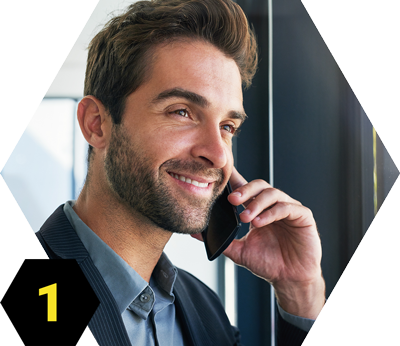 Give Us A Buzz
Fill out our short online form, or call us at (702) 737-8464 to talk with a security expert about your situation.
Get A Plan
We'll visit you at your business, make recommendations, provide a quote, and schedule installation.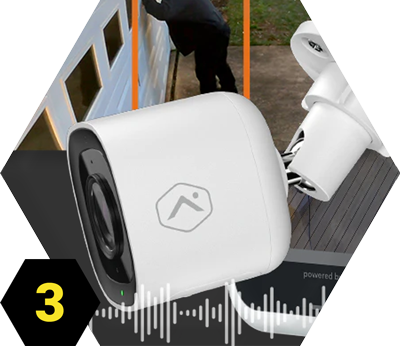 Get Protected
We'll train you to use your new security system, and you'll get 24/7 alarm monitoring & VIP customer support!