Business Security Solutions
Protecting Your Business
Security solutions are measures taken to prevent unauthorized access to a property or information. They can include a range of tools and techniques, such as physical security systems, access control measures, and cybersecurity protocols. Security solutions are used by individuals, businesses, and organizations to protect their assets and maintain confidentiality.
Local, 24/7 Monitoring Station | Custom Security Design | Flexible Warranties & Support
License Plate Recognition (LPR)
Sting Alarm provides top-of-the-line LPR (license plate recognition) cameras and devices that enable security teams to scan vehicle plates for potential security risks. This advanced technology helps protect people, assets, and property by identifying vehicles linked to crimes or drivers with outstanding fines.
Our LPR systems are designed to capture not only license plate numbers but also a driver's face, drive-in time, and name, when available. This powerful video and data evidence can assist in investigations and minimize operational costs by reducing the need for extensive manual searches through video footage.
Our experienced team has worked with leading software solution partners across the U.S. to design, install, and service numerous LPR systems tailored to our clients' specific needs and requirements. With Sting Alarm, you can rest assured that your LPR system will be expertly installed and fully optimized for maximum security and efficiency. Contact us today to learn more about our LPR systems and how they can benefit your business.
Prevent POS Theft with Video Integration
Sting Alarm is the leading security systems integrator with a long-standing reputation for excellence in POS systems integration. Through evaluation and recommendations tailored to each customer's needs, Sting Alarm offers reliable POS hardware and software integration solutions.
By integrating video surveillance and video management software, theft and crime at the POS can be mitigated. The VMS and POS integration provides a video record of each transaction that can be used to identify fraudulent activity such as credit card misuse, employee misconduct, or cash theft.
The software also enables tracking of alerts and searching of POS data based on predefined transaction types for investigative purposes. With Sting Alarm, customers can have peace of mind in the security of their POS systems.
Remote Access
Remote access control in the palm of your hand.
Track & Audit
Track activity and provide accountability with complete audit records.
Schedules
Restrict or allow access based on schedules or employee position.

Integration
Seamlessly integrates with smart video surveillance for synced event clips.
Analytics
Activity analytics to get insights about the activity in and out of your business.
Compliance
100% compliant with building codes and other requirements.
Professional Data Rack Clean Up
Server rooms often start small, but can quickly grow to include multiple servers and cables. Neglecting maintenance can lead to costly issues, hindering operations and affecting networks. Well-organized cabling allows for easy access to servers and equipment, reducing service costs and ensuring proper airflow to prevent overheating.
Sting Alarm can ensure a well-planned and organized server room, promoting sustained operations and mitigating preventable costs.
Our services include:
Assessment of current cabling and network configuration
Proper cable selection to ensure efficient operation
Deployment of a cable management system to minimize cable clutter
Rack and tray installation and servicing to accommodate servers and equipment
Wire manager installation to ensure proper airflow and heat dissipation
Labeling and tagging of all current and new wiring for ease of maintenance
Certification and documentation of infrastructure for compliance and record keeping
System design with future scalability to accommodate growth and expansion.
Sting Alarm's Structured Cabling: The Backbone of Your Security Systems
Proper structured cabling is essential for the optimal performance and longevity of your security equipment. Without it, your surveillance, access control, and security systems can suffer. Sting Alarm provides expert installation, testing, and certification of data and fiber optic cabling to ensure your security systems run smoothly, 24/7. Our team selects and installs the right cabling for your specific needs, and all cables and connections are thoroughly tested and certified. Choose Sting Alarm for a structured cabling system that will stand the test of time.
Sting System's Structured Cabling services include:
Site surveys
Design
Installation
Project management
Wire management
Labeling and documentation
Certification and training
Premium Security for Less - Protect Your Business Today!
Get unbeatable business security in Las Vegas with Sting Alarm systems – your trusted partner for video monitoring and object recognition technology! With 24/7 alarm monitoring and advanced video analytics, you can protect your investment with confidence and peace of mind. Choose us for the best in business security solutions!
Business Analytics & Automation
Temperature & Energy Management

Smart Physical Access Control

Smart CCTV & Video Monitoring
Getting Started Is Easy!
As a leader in smart home and business security solutions, we bring the best technology and support together under your roof. We make the process simple and easy: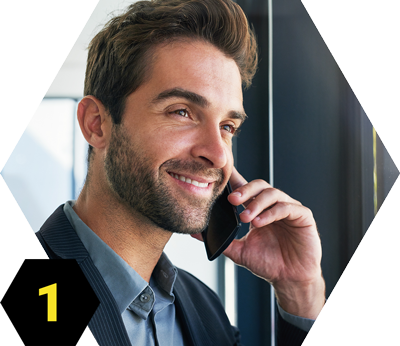 Give Us A Buzz
Fill out our short online form, or call us at (702) 737-8464 to talk with a security expert about your situation.
Get A Plan
We'll visit you at your business, make recommendations, provide a quote, and schedule installation.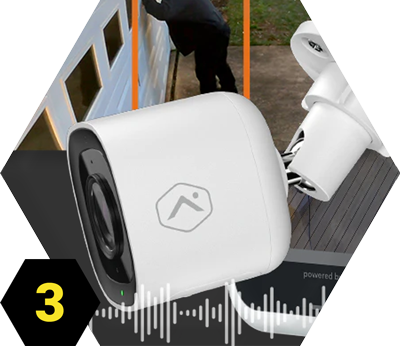 Get Protected
We'll train you to use your new security system, and you'll get 24/7 alarm monitoring & VIP customer support!