Trusted Security Solutions for Your Business
Intrusion detection is the process of monitoring systems, networks, or premises for unauthorized access or suspicious activities that may indicate a security breach or attack. By monitoring for these types of activities, intrusion detection systems help organizations to protect their assets, data, and personnel, and respond to security threats in a timely and effective manner.
24/7 Monitoring Station in Las Vegas | Custom Business Security Systems | Flexible Warranties & Support
Protect Your Business with Intrusion Detection.
Intrusion detection technology is the key to commercial property protection and peace of mind. False alarms are a thing of the past, with old legacy panels retired. One need never worry about leaving the system unarmed again.
Stay Protected Always
With Automatic Arming, Your Property is Secure: Alarm.com Access Control Empowers You to Arm or Disarm Your Alarm System Based on Card Swipe Rules or Business Hours.
Manage User Codes and Emergency Contacts with Ease.
Instant user code creation and deletion: manage your emergency contact list with ease from Sting Alarm mobile app or website.
Control Remotely, Securely
In the event of an alarm being triggered, you can quickly and easily verify if it's a genuine emergency or a false alarm using our mobile app. This allows you to take appropriate action promptly, providing an additional layer of protection and peace of mind for your property.
2-Way Voice
Allows us to verify problems at your location, even when you aren't there.
User Access
Manage user access, and activate facial recognition features to reduce liabilities.

Video Monitoring
Allows us to verify problems at your location, even when you aren't there.
Verified Alarms
Verified alarm monitoring allows us to dispatch local police, not just a guard.
UL Monitoring
3x redundant 5-diamond UL certified monitoring stations.
Secure 4G-LTE
Secure 4G-LTE cellular monitoring with dual-path WiFi monitoring back-up.
Security Systems Install
"LOVE LOVE this company for my small business!"
"What I like most? The east of set up, install and customer service. The tech support is amazing and always helps me out over the phone! Thanks Sting for protecting my business and making things easy for this non techy lady!"
Meghan J.
Las Vegas Business Alarm Customer
Premium Security for Less - Protect Your Business Today!
Get unbeatable business security in Las Vegas with Sting Alarm systems – your trusted partner for video monitoring and object recognition technology! With 24/7 alarm monitoring and advanced video analytics, you can protect your investment with confidence and peace of mind. Choose us for the best in business security solutions!
Business Analytics & Automation
Temperature & Energy Management

Smart Physical Access Control

Smart CCTV & Video Monitoring
Getting Started Is Easy!
As a leader in smart home and business security solutions, we bring the best technology and support together under your roof. We make the process simple and easy: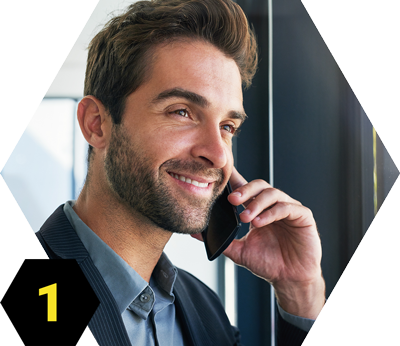 Give Us A Buzz
Fill out our short online form, or call us at (702) 737-8464 to talk with a security expert about your situation.
Get A Plan
We'll visit you at your business, make recommendations, provide a quote, and schedule installation.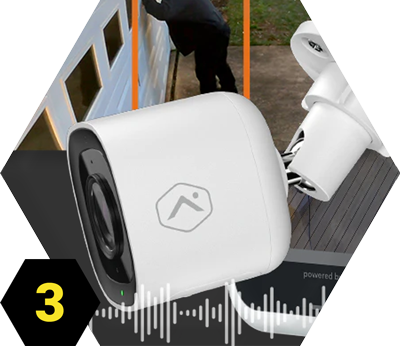 Get Protected
We'll train you to use your new security system, and you'll get 24/7 alarm monitoring & VIP customer support!