Security Systems Las Vegas
Smart Security, Smarter Living
Don't settle for less - choose the top-rated security system for your home or business!
We Live Here Too, and We Get It.
Our Security Systems are #1 in Las Vegas For A Reason:
Service + Technology.
Since 2004, we've proudly served the Las Vegas community, providing top-notch security solutions to local businesses and homeowners alike. As leaders in the industry, we're committed to delivering cutting-edge smart home and business security systems.

Security Systems Install
"With no lag time, I was able to view the live feeds individually or all at once"
"My experience with Sting Alarm security systems exceeded all expectations! From the outstanding service to the high-quality equipment, I was thoroughly impressed. The cameras are top-notch and looked like they came straight out of a blockbuster movie. With no lag time, I was able to view the live feeds individually or all at once on a single page. I can't recommend this company enough – they truly operate with the utmost integrity and pride in their workmanship."
Kristi E.
Las Vegas Home Security System Customer
The Smartest
Home Security System in Las Vegas, NV
Sting Alarm uses the latest and safest security technology. Smart home technology allows you to control and automate your home. Our security panels and smart home app both feature bank-grade encryption, so you don't have to sacrifice security for convenience. With smart features like AI facial-recognition, you can be notified of unauthorized users, so even if somebody gets a hold of your code, you're always in the know, giving you an extra layer of protection. Learn more about how Sting Alarm's smart home security systems can upgrade your home and improve your life.
Artificial Intelligence (Optional)

Encrypted Security Equipment

Set Advanced Automation Rules
Integrate Your Existing Smart Devices
On-Panel and Remote Video Monitoring
Smart Home Security App For Every Device
Security Systems Install
"LOVE LOVE this company for my small business!"
"What I like most? The east of set up, install and customer service. The tech support is amazing and always helps me out over the phone! Thanks Sting for protecting my business and making things easy for this non techy lady!"
Meghan J.
Las Vegas Business Alarm Customer
Premium Security for Less - Protect Your Business Today!
Get unbeatable business security in Las Vegas with Sting Alarm systems – your trusted partner for video monitoring and object recognition technology! With 24/7 alarm monitoring and advanced video analytics, you can protect your investment with confidence and peace of mind. Choose us for the best in business security solutions!
Business Analytics & Automation
Temperature & Energy Management

Smart Physical Access Control

Smart CCTV & Video Monitoring
Getting Started Is Easy!
As a leader in smart home and business security solutions, we bring the best technology and support together under your roof. We make the process simple and easy:
Give Us A Buzz
Fill out our short online form, or call us at (702) 737-8464 to talk with a security expert about your situation.
Get A Plan
We'll visit you at your home or business, make recommendations, provide a quote, and schedule installation.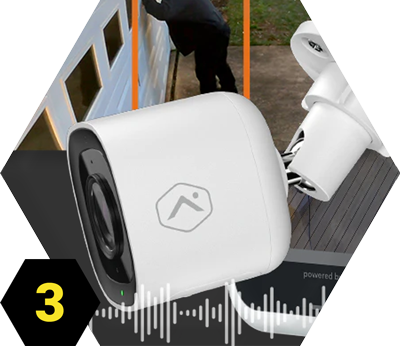 Get Protected
We'll train you to use your new security system, and you'll get 24/7 alarm monitoring & VIP customer support!